Have you ever thought just by adding a script you can create a complete video? Well, now you can make that dream a reality with Steve AI.
This cutting-edge platform harnesses the power of Generative AI and advanced Artificial Intelligence to effortlessly convert your text into videos.
In this article, we're going to delve into a comprehensive guide on how to use Steve AI. But that's not all – we'll also explore some fantastic free alternatives that are worth considering.
What is Steve AI?
Steve AI is a super cool tool that helps you make awesome videos really fast. All you have to do is type in your text, and the AI does all the hard work of choosing the best pictures, videos, and sounds to make your video look professional.
It's perfect for beginners and experts alike. You can even customize your videos with different styles and characters to make them unique.
People all around the world love using Steve AI because it's so easy and fun. Best of all, you can try it for free! Give it a try and start making amazing videos today!
How to use Steve AI to create engaging videos?
Sign up for free: Visit the Steve AI website and create your account. It's quick and easy with no credit card required.
Choose a video type: Select the type of video you want to create from a wide range of options like marketing videos, explainer videos, or educational videos.
Create your script: Start by typing or pasting your text into the script editor. This will be the basis for your video.
Customize your video: If you want, you can customize your video by choosing different styles, characters, and backgrounds. This will help make your video unique and stand out.
Let the AI work its magic: Once you're satisfied with your script and customizations, click the "Create" button and let the AI do its thing. It will automatically choose the best visuals and sound effects to bring your script to life.
Preview and make adjustments: After the AI has worked its magic, you can preview the video and make any necessary adjustments. You can edit the text, change the visuals, or even add your own media if you'd like.
Download and share your video: Once you're happy with the final result, simply download your video and share it with the world. You can upload it to social media platforms, your website, or anywhere else you want.
Pricing:
Basic Plan: Costs $15/month or $180/year. Includes 720p video resolution, 5 video downloads/month, multiple video styles, no Steve AI branding, and 10 credits for premium assets/month.
Starter Plan: Recommended plan at $45/month or $540/year. Includes everything in Basic, plus 15 video downloads/month, 1080p video resolution, 10 voiceover accents in English, and 25 credits for premium assets/month.
Pro Plan: Costs $60/month or $720/year. Includes everything in Starter, plus 40 video downloads/month, 2k video resolution, 20 voiceover accents in English, and 50 credits for premium assets/month.
Features of Steve AI:
Super Intent:
Steve AI understands your creative vision by analyzing the script text and keywords you provide. It selects the perfect visuals for your video based on the video context.
Script to Scene in 5 Seconds:
Steve AI quickly turns your script into engaging scenes for your video in just 5 seconds.
Blog to Video:
The AI can summarize blog content and transform it into a video, saving you time and effort.
Multiple Video Content Styles:
Steve AI offers a variety of video styles to choose from, allowing you to create videos that suit different purposes and target audiences.
Workspaces for Seamless Collaboration:
You can create virtual collaborative spaces in Steve AI to work on videos with your team, ensuring smooth communication and collaboration.
Intuitive Customization:
Steve AI provides an easy and intuitive interface for customizing your videos. You can scale and trim scenes, customize text, edit the script, select color themes, and auto-highlight important text.
Rich Media Library:
Steve AI offers a vast collection of media assets, including visuals, music, and voice-overs. You can choose from over a million assets, including Getty and Pexels, or upload your own media with a single click.
Inclusive Animated Characters:
The platform provides a diverse collection of animated characters, including various body types, ages, ethnicities, and professions. You can also build your own custom character.
Multi-Language Compliance:
Paste your script in any language and watch the AI work its magic. Steve AI supports multiple accent voice-overs, including English (UK), Portuguese, Italian, Arabic, and more.
Pros & Cons of Steve AI:
Pros:
Easy to use: Steve AI is simple and user-friendly, making video creation a breeze for everyone.
Time-saving: With automated AI technology, you can create professional videos in minutes, saving you valuable time.
Cons:
Limited customization: While Steve offers some customization options, they may be limited compared to more advanced tools.
Dependence on AI selection: The AI may not always choose assets that perfectly align with your vision, requiring manual adjustments or compromise.
Alternatives of Steve AI to create Videos:
Synthesia AI
Synthesia AI is a user-friendly video creation platform that enables you to produce professional videos effortlessly.
No need for cameras, actors, or complex equipment. With just written text, Synthesia utilizes artificial intelligence to generate high-quality videos. You can customize avatars and voiceovers in over 120 languages.
Trusted by over 50,000 leading companies, Synthesia is perfect for creating training videos on a large scale.
It eliminates the need for dull text-based content and monotonous PowerPoint presentations. Engage your audience with dynamic videos that effectively deliver your message.
Check Our Article: How to use Synthesia AI?
Pictory AI:
Pictory AI is software powered by AI technology that simplifies the process of video creation and editing. It saves time and resources by automatically transforming lengthy content into concise branded videos.
With the free plan, users can create up to three video projects, each lasting up to 10 minutes. Pictory AI offers a range of useful features, including converting scripts into videos, transforming blog articles into engaging visual content, and providing automatic captions.
As an alternative to Steve AI, Pictory AI offers an intuitive and user-friendly solution for content creators in need of efficient video editing and content generation.
Check Our Article: How to use Pictory AI?
Lumen5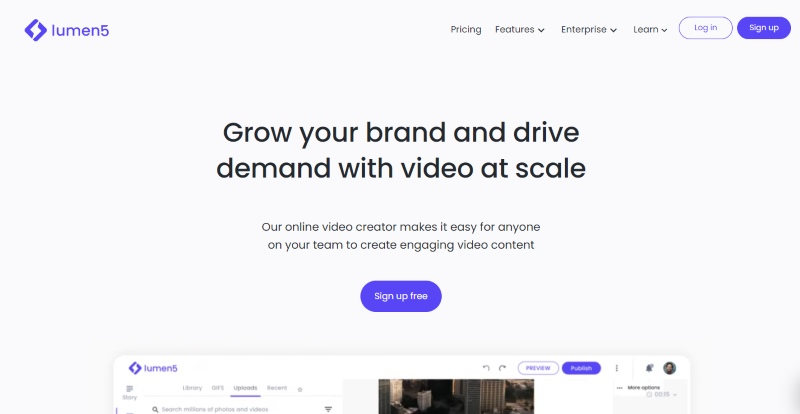 Lumen5 is an AI-powered online video creation platform that allows users to easily produce professional videos without any technical expertise.
With a user-friendly interface, drag-and-drop functionality, and customizable templates, Lumen5 enables users to transform their text, images, and video clips into engaging videos.
The platform also offers features such as transforming blog posts into videos and adding voiceovers with visual overlays and captions.
Lumen5 simplifies the video creation process, saving users time and effort.
If you want to know more read our article on How to use Lumen5
Fliki AI:
Fliki is a powerful AI tool that allows you to create impressive videos within just 2 minutes. By converting your text-based content, such as blog articles, into visually engaging videos, Fliki helps you capture the attention of your audience. You can create youtube videos with fliki.
It offers over 1,000 lifelike text-to-speech voices in 75 different languages, ensuring natural-sounding voiceovers.
With a vast stock media library featuring millions of images, video clips, and background music, Fliki provides ample resources to enhance your videos.
Trusted by over 1 million content creators from various companies, Fliki has received positive reviews and boasts an average satisfaction rating of 4.8/5.
Check our article: How to use Fliki AI?
InVideo
InVideo is an online video editing platform that simplifies the process of video creation, even for beginners. It offers a wide range of ready-made templates, with over 5,000 options available. These templates can be easily customized to meet your specific needs.
With InVideo, you can effortlessly add and edit text in your videos, generate scripts using AI technology, convert text to speech, and collaborate with team members.
The free plan grants access to more than 3 million standard media assets and allows you to export videos up to 15 minutes long.
InVideo serves as a user-friendly alternative to Steve, providing all the essential tools you need to create impressive videos with ease.
Check Our Article: How to use InVideo?
Synthesys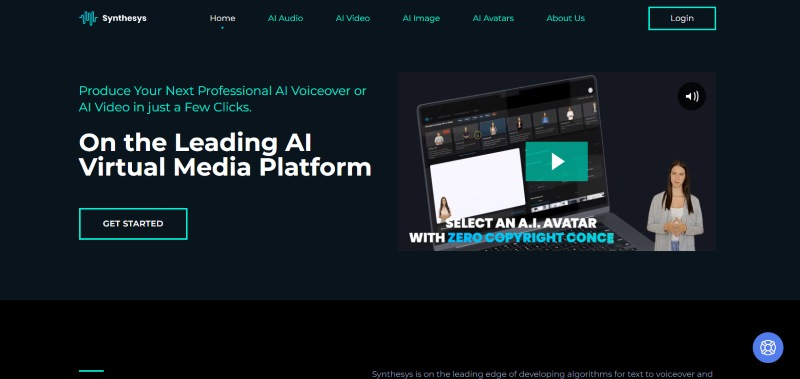 Synthesys is an innovative platform that enables you to effortlessly enhance your content with voiceovers and videos that sound remarkably human-like.
You can create captivating website explainer videos, product tutorials, and other digital content with utmost ease.
The clear and authentic voices provided by Synthesys establish a sense of trust and authority, establishing an emotional connection with your audience.
It has a user-friendly interface that allows for seamless customization and editing, ensuring that the final result perfectly aligns with your expectations and unfortunately, this platform does not offer a free trial.
If you want to know more read our article on How to use Synthesys
Munch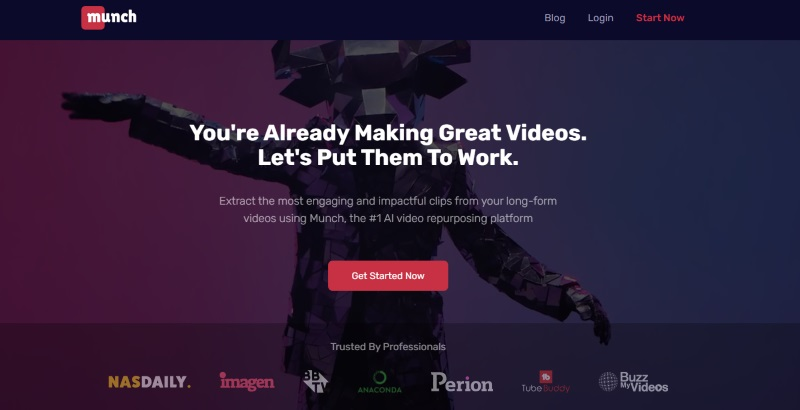 Munch is a platform that utilizes AI technology to help users extract captivating and impactful moments from long videos.
Its AI-driven features and automatic editing capabilities enhance content strategies, benefiting professionals and creatives alike.
By uploading videos, Munch's AI algorithm analyzes and selects the most compelling segments, allowing users to generate tailored social media posts for TikTok, Instagram, Twitter, LinkedIn, and YouTube Shorts.
This streamlines the process, saving time and effort. Munch also offers video editing tools, content optimization based on marketing insights and trends, and the ability to maximize the value of existing content.
If you want to know more read our article on How to use Munch
Unscreen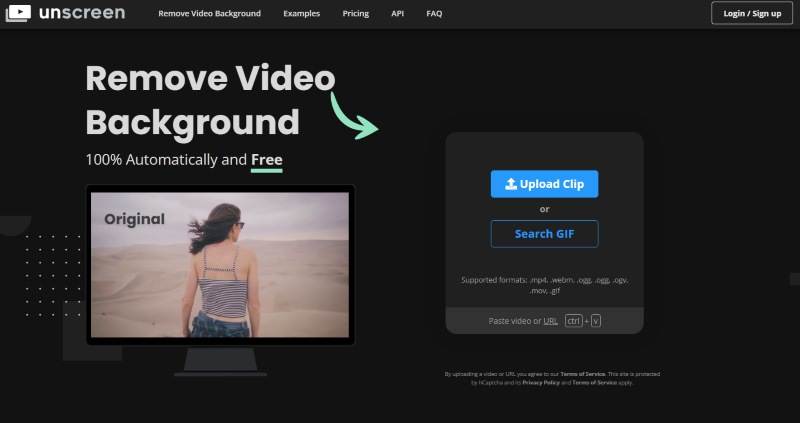 Unscreen is an AI-powered tool that seamlessly removes backgrounds from videos.
It utilizes advanced AI technology to automatically analyze and eliminate backgrounds, eliminating the need for complicated techniques like chroma-keying or manual selection.
Users have the convenience of uploading their video files or providing a URL, allowing Unscreen's AI to effortlessly handle the entire process.
While Unscreen is not available for free, its popularity among content creators and individuals seeking professional-quality videos is noteworthy.
Furthermore, Unscreen offers a specially designed Pro Plugin exclusively compatible with Adobe Premiere Pro and After Effects, facilitating easy integration with this widely-used video editing software.
While Unscreen does not offer a complimentary trial, it is worth highlighting in the article due to its uniqueness and groundbreaking features
If you want to know more read our article on How to use Unscreen
Nova AI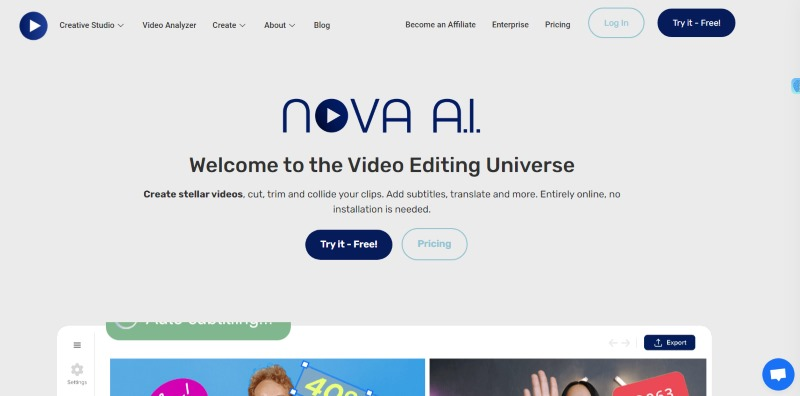 Introducing Nova AI, a cutting-edge and user-friendly online video editing tool that revolutionizes the way videos are created and edited.
Say goodbye to the hassle of software installation as Nova AI offers a seamless video editing experience right in your browser.
With a wide range of features at your fingertips, such as clip cutting, trimming, subtitle addition, and video translation, Nova AI empowers users of all skill levels to effortlessly perfect their videos in a matter of clicks.
If you're working on promotional content, educational videos, or captivating social media posts, Nova AI's versatility caters to a wide variety of creative projects.
Read our article on How to use Nova Ai
FAQ
Q: Are there any limitations on the number of videos I can create with Steve Ai?
A: The number of videos you can create depends on the plan you choose. Steve AI offers different plans with varying limits on video creation, such as the number of video downloads per month. You can select a plan that suits your needs best.
Q: Can I download the videos created by Steve AI?
A: Absolutely! Once you're happy with the final result, you can download your video directly from the Steve AI platform. It's easy to save it on your device and share it with others online.
Q: Can I use my own media, such as photos and videos, in the videos created by Steve AI?
A: Yes, you can! Steve AI allows you to upload your own photos and videos to include in your videos, alongside the automated content generated by the AI.
Conclusion:
Steve AI is a user-friendly and innovative AI-powered tool that simplifies video creation. It understands your creative vision and selects the perfect visuals for your videos.
With its powerful AI engine, Steve AI not only processes text into videos but also emulates the creative thinking process.
It offers features like quick script-to-scene conversion, blog summarization, multiple video styles, and seamless collaboration.
You can customize videos effortlessly, choose from a rich media library, and create inclusive animated characters.
Whether you're a marketer, educator, or content creator, Steve AI streamlines the process of creating engaging videos with high-quality results.