Although artificial intelligence has been in research since the 1960s and in experiencing a recent buzz, few people can answer the question: what is generative AI?
Thankfully, you should be able to explain generative AI's purpose after learning about this type of Artificial intelligence, how it operates, and why it's beneficial.
What is Generative AI in Simple Terms?
In simple terms, generative AI creates things. Its purpose is to produce content, including images, audio, text, and synthetic data.
Despite being in existence for decades, generative AI has become especially popular recently because it can finally convincingly create these images, audio, text, and synthetic data outputs thanks to something called GANs.
Generative Adversarial Networks (GANs) are a machine learning model that uses two parts to leverage its deep learning capabilities. The two parts more accurately predict and generate more believable data.
After American computer scientists developed Generative Adversarial Networks in 2014 and introduced them to generative AI, the advent of user-friendly interfaces made it easier for people to access this AI's capabilities to generate content, which is responsible for its widespread use.
Generative AI Models: A Revolution in AI Technology
Generative AI models are quickly gaining momentum in the world of artificial intelligence. These models make use of machine learning algorithms to generate data that can be used for various purposes, such as text and speech generation, image generation, and even music composition.
Understanding Generative AI Models
Generative AI models are built using machine learning algorithms that have been developed specifically to generate new data. Unlike other AI models that are designed to classify existing data, generative AI models have the unique ability to create new data.
These models make use of training data that is fed into the algorithm. The algorithm then analyzes the patterns in the data and generates new data that is similar to the existing data.
For instance, if the training data consists of images of cats, the generative AI model can create new images of cats that are similar to the existing images.
AI Models
Generative AI models are essentially machine learning models that have been designed to generate new data.
These models make use of various machine learning techniques, such as natural language processing and recurrent neural networks, to produce new data on human intelligence.
One of the most popular generative AI models is GPT-4, which was developed by OpenAI. This model is capable of generating human-like text, and realistic images, making it a useful tool for content creation.
Other Generative AI Models
There are numerous other  AI models that have been developed by researchers and tech companies. One such model is DeepDream, developed by Google. This model generates images that are surreal and dreamlike.
Another model is DALL-E, developed by OpenAI. This model is capable of generating images from text. For instance, if the input is "a bird with the head of a giraffe," DALL-E can generate an image that matches the description.
Generative AI Systems
Generative AI systems utilize multiple AI models to generate complex and sophisticated data, surpassing what can be achieved with a single model alone.
One of the most popular examples of language-based generative models is called large language models (LLMs).
Notable generative AI systems include ChatGPT (and its variant Bing Chat ), a chatbot built by OpenAI using their GPT-3 and GPT-4 foundational large language models, and Bard, a chatbot built by Google using their LaMDA foundation and language model.
These systems make use of large language models that have been trained on massive amounts of data. large language model. These models can generate new data in various formats, such as text, images, and music.
Generative AI: The Future of Creativity?
Generative AI is changing the way we think about creativity and collaboration. From TheTechBrain AI Tools platform to Canva's Magic tools and Microsoft's Loop collaboration hub, AI is streamlining workflows, increasing productivity, and democratizing access to creative assets.
TheTechBrain.com, an AI innovation company, provides a range of creative AI tools. Their offerings include advanced text-to-speech technology, AI assistants powered by the latest ChatGPT models, and AI-driven art creation tools.
The platform combines OpenAI's GPT-4 and Stabel Diffusion technologies, enabling users to create AI-powered art and explore new creative possibilities.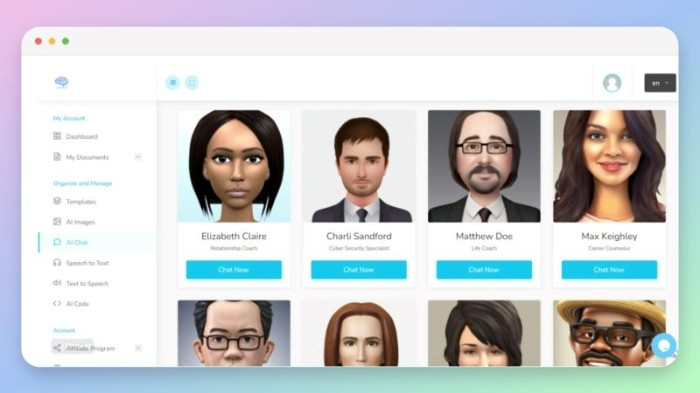 Microsoft's latest product, Microsoft Loop, is a new collaboration hub that harnesses the Microsoft Office suite to offer a seamless way of managing projects and tasks.
Similar to Google Workspace, Loop allows up to 50 people to collaborate on one document at the same time and offers three parts: Components, workspaces, and pages.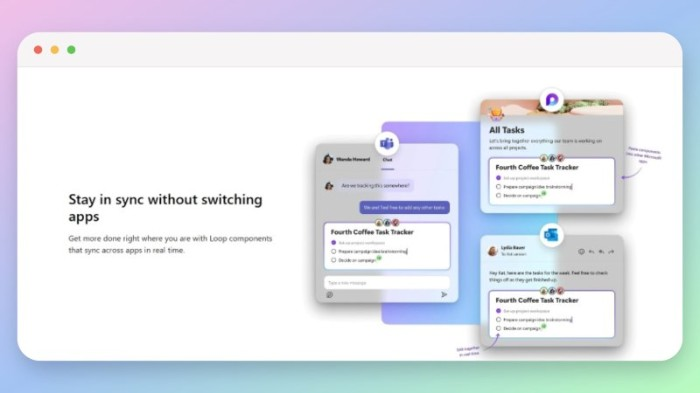 Benefits of Generative AI
Generative AI-powered technologies have brought numerous benefits to various industries. One notable advancement is the ability to generate synthetic data that closely resembles existing data, eliminating the need for extensive data collection. This enables companies to augment their datasets more efficiently.
In fields such as drug discovery and clinical trials, AI has proven to be valuable. It can generate synthetic data for testing new drugs and treatments, potentially reducing the reliance on animal or human testing, and accelerating the development process.
Another significant application of AI lies in content creation and marketing. AI algorithms can automate the generation of social media posts, product descriptions, and even entire articles, providing businesses with streamlined content production and marketing capabilities.
Generative AI Capabilities
Generative AI is capable of creating data that is similar to existing data, but it can also generate complex data, that is entirely new systems can create musical compositions, paintings, and even poetry.
One of the most exciting capabilities of generative AI is its ability to create photorealistic images. You can get images that are so realistic it is often difficult to discern whether they were created by a machine or a human.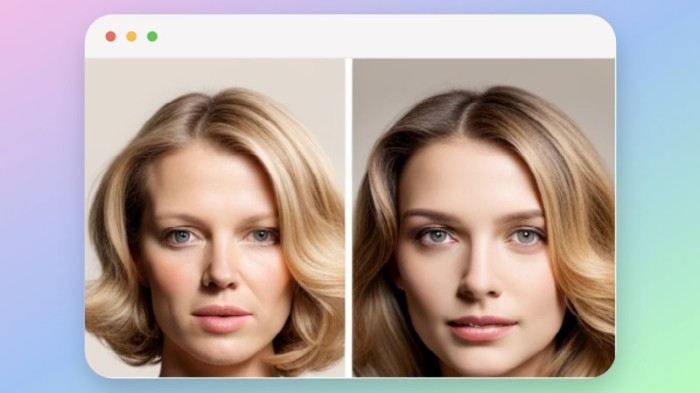 source: TheTechBrain AI
Generative AI can also create data that is similar to specific styles. For instance, it can generate music that mimics the style of Mozart or create paintings that resemble the works of Van Gogh.
An example of ai generated art below: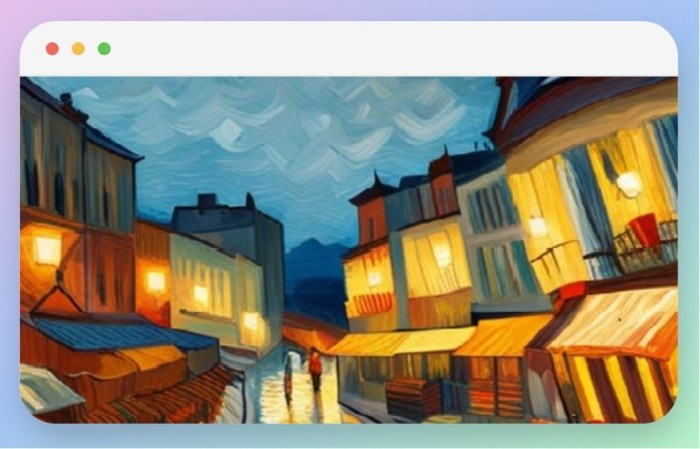 source: TheTechBrain AI
Generative AI Training Data
Generative AI requires training data to create new data. The quality and quantity of the training data are critical factors in the success of the generative AI model.
The training data must be of high quality and representative of the type of data that the generative AI model is intended to generate. For instance, if the generative AI model is intended to generate images of cats, the training data must consist of high-quality images of cats.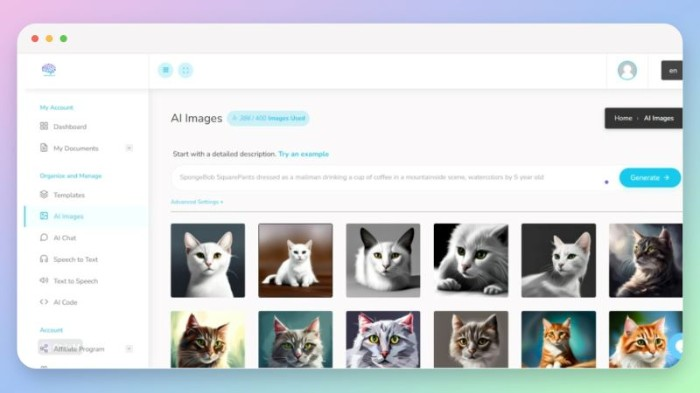 source: TheTechBrain AI
Additionally, the training data must be diverse. This means that the generative AI model should be trained on a variety of images, not just images of a specific breed of cat.
Generative AI Tools
Generative AI tools are software applications that have been developed to assist with the creation of generative AI models. These tools are designed to simplify the process of creating generative AI models and make it more accessible to individuals and companies.
Some popular generative AI tools include TensorFlow, PyTorch, and Keras.
These tools are open-source and provide users with the ability to create generative AI models with ease.
Generative AI Technology
Generative AI technology is rapidly evolving and improving. The technology is being used to create new art forms, improve drug discovery, and even create content for businesses.
The most significant factor in the development of generative AI technology has been the availability of massive computing power. The ability to have massive compute power to process large amounts of data quickly has enabled researchers to develop more complex and sophisticated generative AI models.
Despite the advancements in generative AI technology, there are still inherent risks to using the technology. It is essential to ensure that the generated data is not misleading or inappropriate.
Frequently Asked Questions (FAQ)
Q: What is Generative AI?
A: Generative AI uses machine learning to generate new data that is comparable to a given dataset, such as text, images, and music.
Q: What are some examples of Generative AI?
A: Examples of generative AI include GPT-2 for human-like text, DALL-E for photorealistic images, and Dreamcatcher for design.
Q: How does Generative AI work?
A: Machine learning models analyze data patterns to generate new similar data.
Q: How is Generative AI used in industries?
A: Generative AI is used in content creation, marketing, drug discovery, and industrial design.
Q: What are some risks associated with Generative AI?
A: Risks include generating misleading or inappropriate content and ethical considerations regarding data privacy.
Q: How has Generative AI evolved in recent years?
A: Generative AI has evolved due to the availability of significant computing power, resulting in more sophisticated and complex generative models.
Conclusions
Generative AI models are a revolution in artificial and artificial general intelligence technology. They allow machines to generate new data, which can be used for various purposes, from content creation to drug discovery.
As with all emerging technologies, there are risks associated with generative AI. However, with appropriate safeguards in place, the potential benefits of the technology are immense.
The future of generative AI is indeed exciting, and we can expect to see this technology play an increasingly important role in various industries.